FORS™-15 Offloading Insole, fit "DJO MaxTrax" CAM Boots*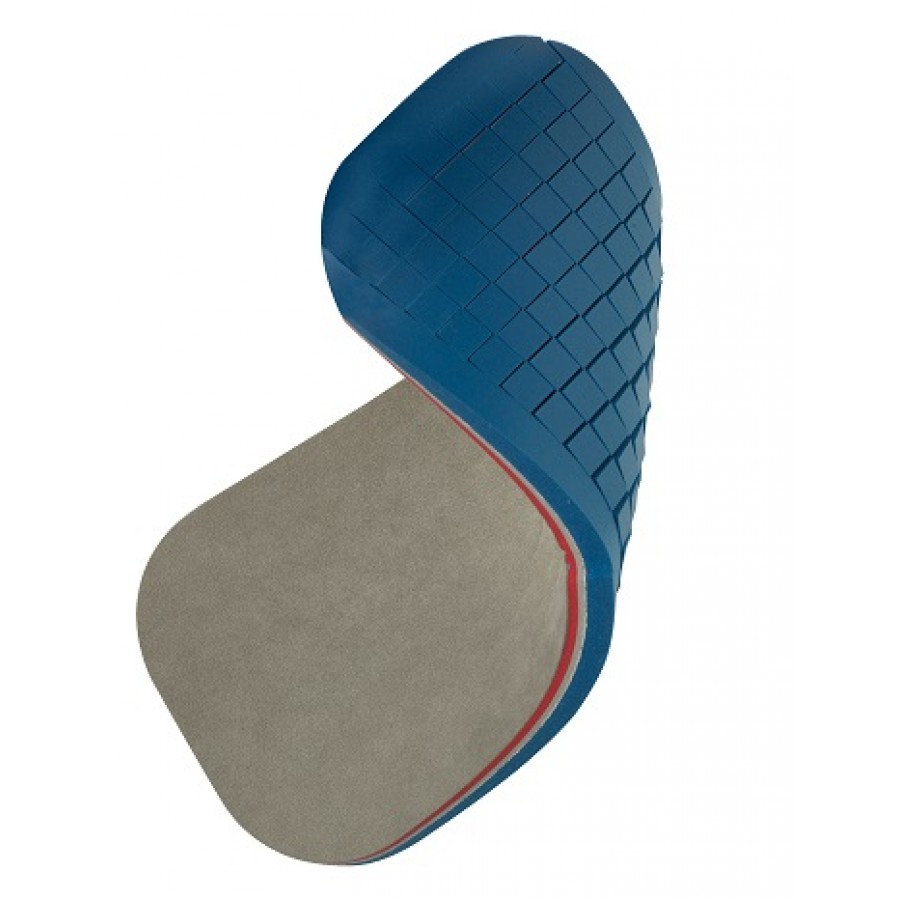 Alcantara® / Poron® Offloading insole, 15mm Total Thickness, with 10mm Thick Removable Plugs
- Insole only - boot not included
Multilayered Poron for durability, elasticity and crush resistance; provides support and softness.
10 mm thick Poron plugs can be removed from the bottom to relieve pressure where needed. 5mm thick Poron top layer always stays in place for constant cushioning.
Soft, comfortable, and durable Alcantara top cover resists sheer; is bacteria resitant and wicks away moisture.
Soft, low-density Poron closest to foot (dorsal) and higher density Poron underneath for support.
Fabric diaphram between removable plugs and nonremovable layers eliminates abrupt edges along offloaded area and reduces "bottoming out".
Sized to fit DJO Global Cast/Cam walking boots*, can be trimmed as need to fit other sizes / shapes.

Wholesale Volume Discount.

Buy 3, Save $2.50 Each; Buy 5, save $5.00 Each (Off Standard

Wholesale

Pricing Only).
USE:
Off-loading for blisters, ulceration and local pain
Large, wide and irregular sized boots/shoes
Sold Individually
The FORS-15 Insole is covered under U.S. Patent 10,441,031

*DJO, DONJOY, and MaxTrax are trademarks of DJO, Global, 1430 Decision Street, Vista, CA 92081, USA



Reviews Over FORS™-15 Offloading Insole, fit "DJO MaxTrax" CAM Boots*
TOP CUSTOMER REVIEWS